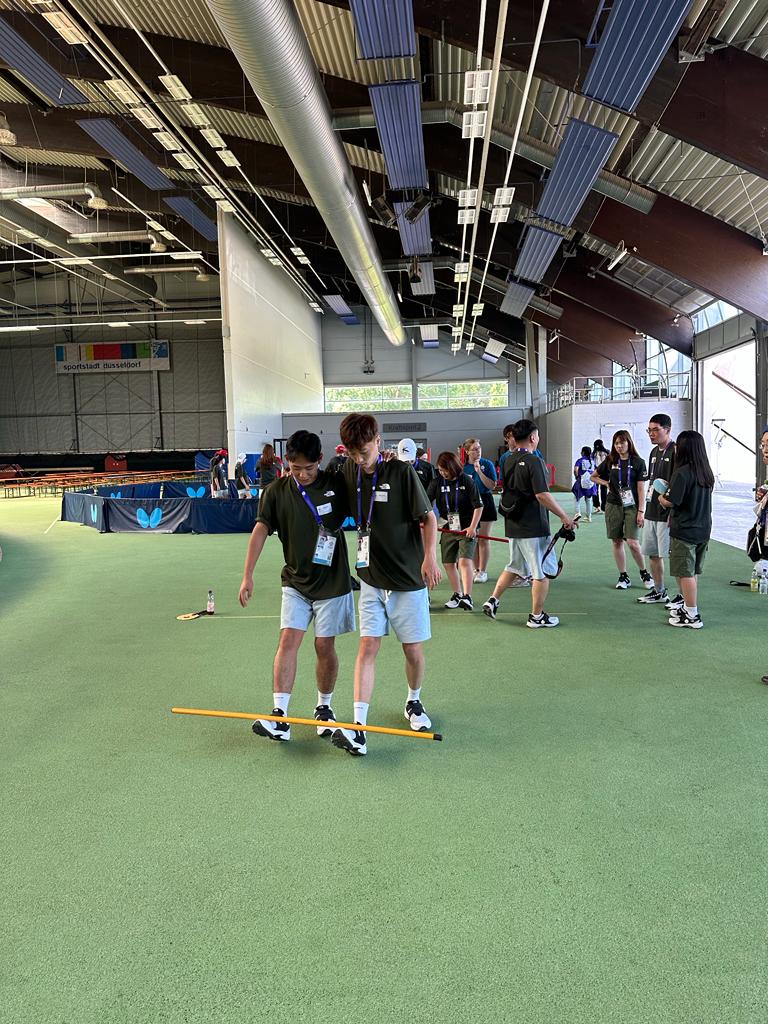 Athletes from South Korea visit the "Düsselympics"
14/06/2023
159 athletes from South Korea, who came to participate in the "Special Olympics World Games Berlin 2023", taking place in the German capital Berlin from June 17 to 24, 2023, visited the inclusion sport festival "Düsselympics". Düsseldorf is one of 216 German cities that host athletes from one national team as guests in the "Host Town Program" as a welcome program in preparation for the Games. Britta Zur, Deputy for Sports, welcomed the guests in the athletics hall, Sportarena, and wished them good luck in the Special Olympic Games.
During their participation in the "Host Town Program", the athletes have the opportunity to get to know the country, its people, and culture, as well as relax before the competitions. A central element of the Düsseldorf program is the "Düsselympics", an inclusive sports festival organized by the Düsseldorf Sports Authority.
"I am very pleased that the city of Düsseldorf is hosting the "Host Town Program" and thus setting an example for inclusion and diversity," explains Britta Zur, Deputy Mayor for Sport. "The idea is to promote inclusive structures in Düsseldorf through shared experience and to make them essential."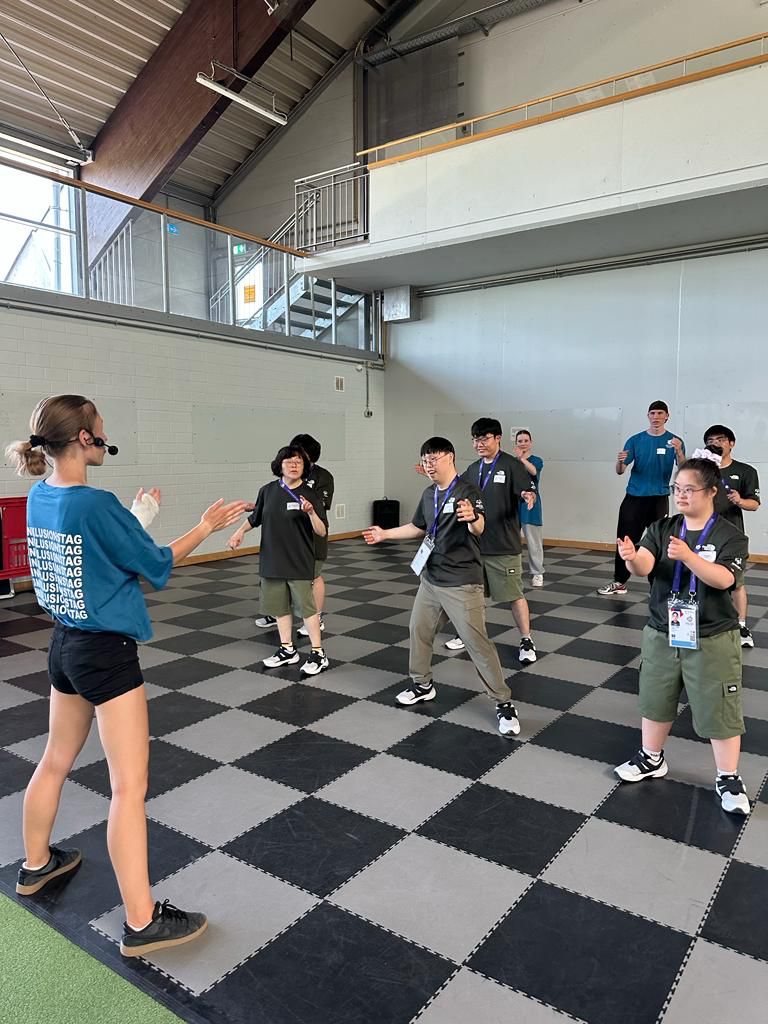 Athletes spent a great day in the Sportarena with a variety of sports activities such as water games, duo trampolines, throwing games, table tennis, and others. The absolute highlight was dancing, where athletes had much fun and motivated the dancing teacher and visitors with their energy. It was a day full of fun and joy.
On Wednesday, June 14, athletes will visit and train in the various sport training facilities of Düsseldorf Arena-Sportpark, the Rheinbad, the ice stadium, and the German Table Tennis Centre. Afterwards, the guests explore Düsseldorf on a city tour by double-decker bus and end the day with a mini-golf tournament in the South Park (Südpark).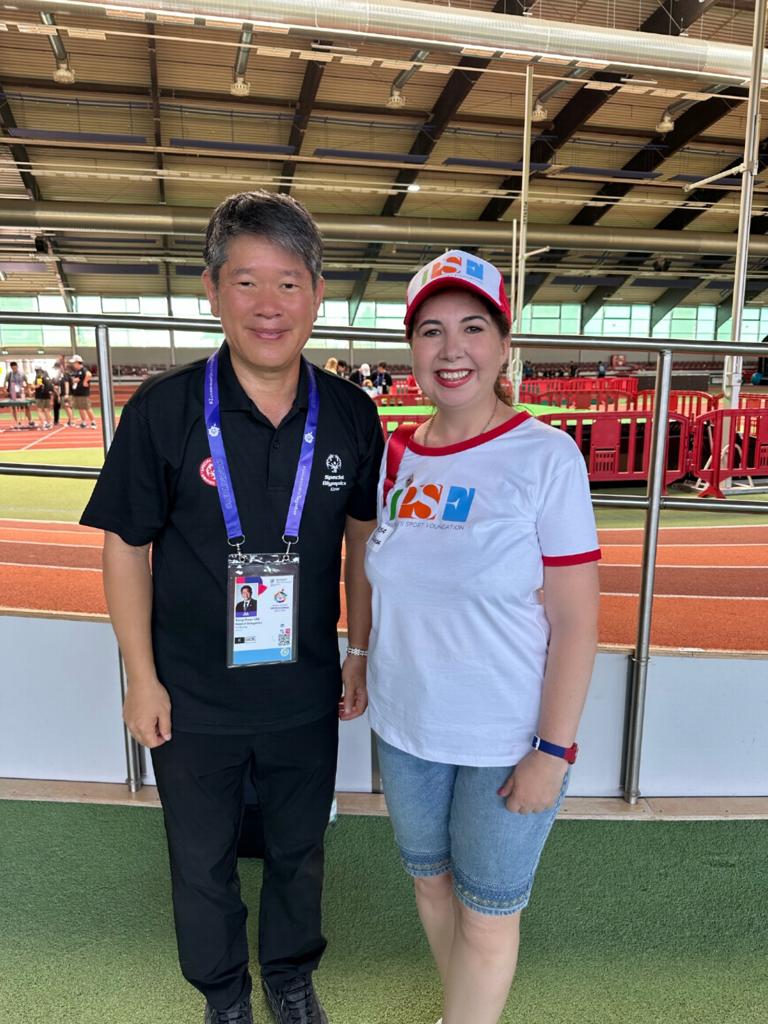 On the picture: Vice President of PSF Olesya Zaglada and Head of South Korean Special Olympics Team Yong Hoon Lee.