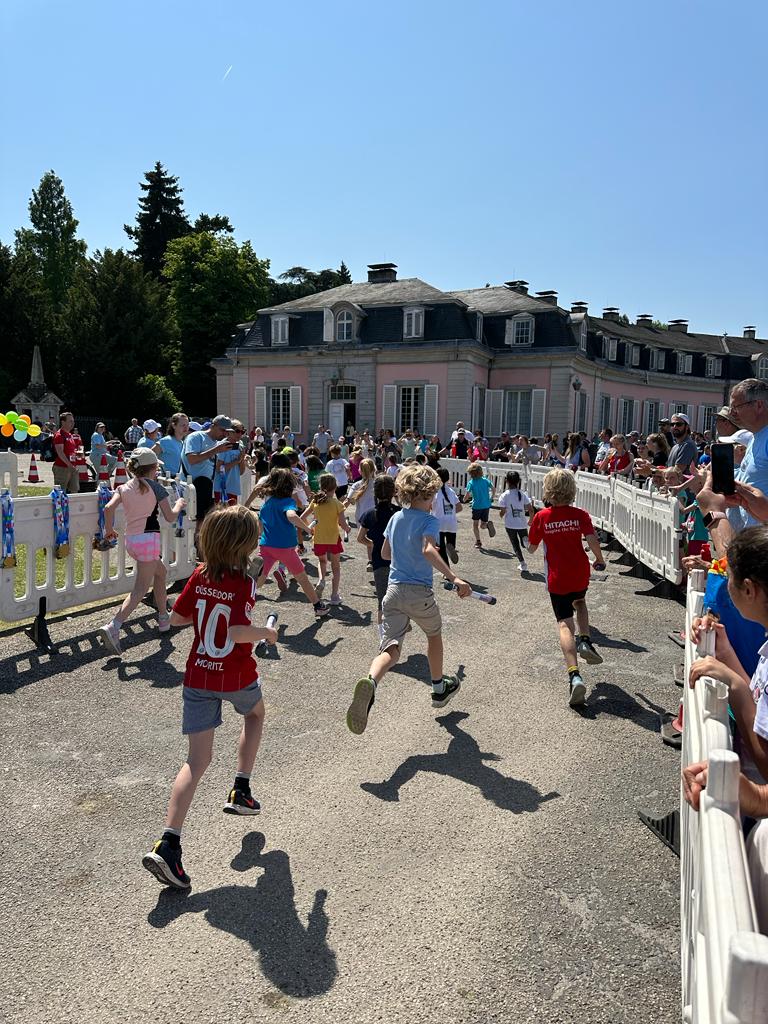 Torch Run for Special Olympics
05/06/2023
A torch relay through Benrath Palace with the flame of the Special Olympics Movement took place in Düsseldorf on June 4, 2023. The flame of the Special Olympics movement was carried by about 80 runners through the Benrath Palace, thus setting a sign for inclusion.
The Special Olympics World Games are the world's largest sporting event for people with intellectual disabilities and multiple disabilities. They will take place from June 17 to 25 in Berlin. 190 delegations from around the world are expected to attend this world's largest inclusive sporting event for athletes with intellectual and multiple disabilities.
The international delegations will be welcomed throughout Germany in the week prior to the World Games, from June 12–15, 2023. Düsseldorf is looking forward to welcoming a delegation from South Korea as part of the Host Town Program.
Düsseldorf sees itself as a city with a high sense of responsibility for the equal participation of people with disabilities, and together with the Invictus Games, which will also be held in Düsseldorf in 2023, the topic of inclusion is to be placed in the middle.
With the torch relay, Düsseldorf welcomed the Special Olympic Games to Germany.
After the inclusion run with the Olympic flame, the run of elementary school kids also supporting the Special Olympic Movement took place. Joint activities should build a bridge between people with and without disabilities of all ages, reduce fear of contact, and strengthen the self-confidence of all. In addition, clubs and organisations should be encouraged to expand their inclusive offerings.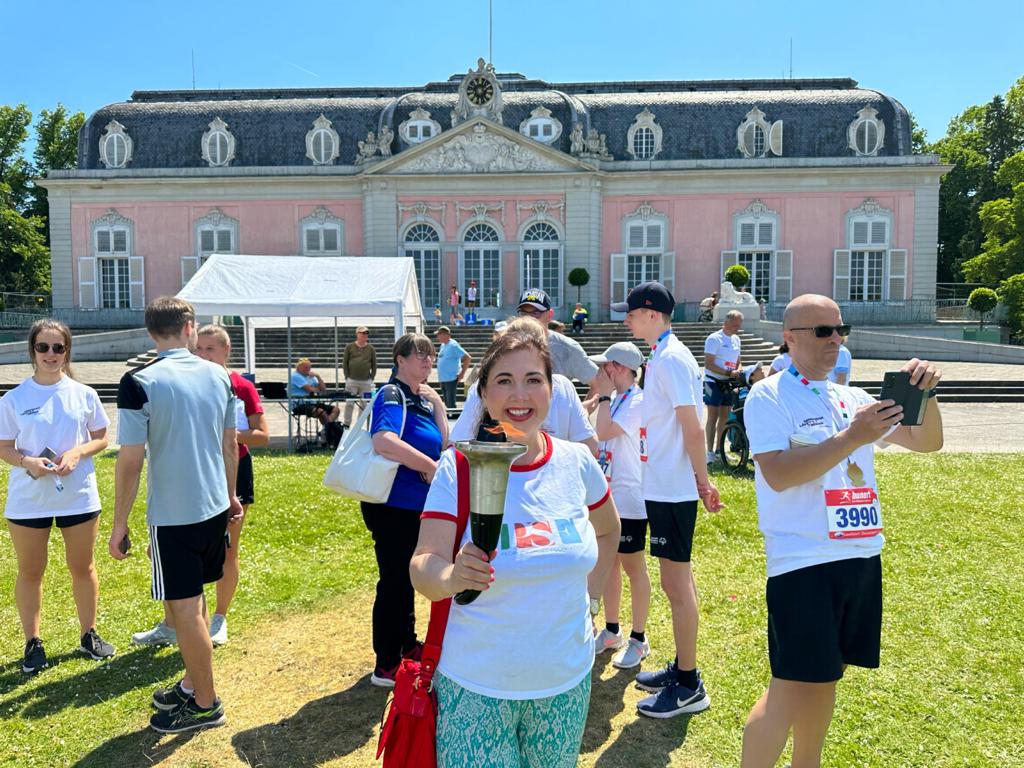 On the picture: the Founder and Vice President of PSF with the flame of the Special Olympics Movement in Benrath, Düsseldorf.