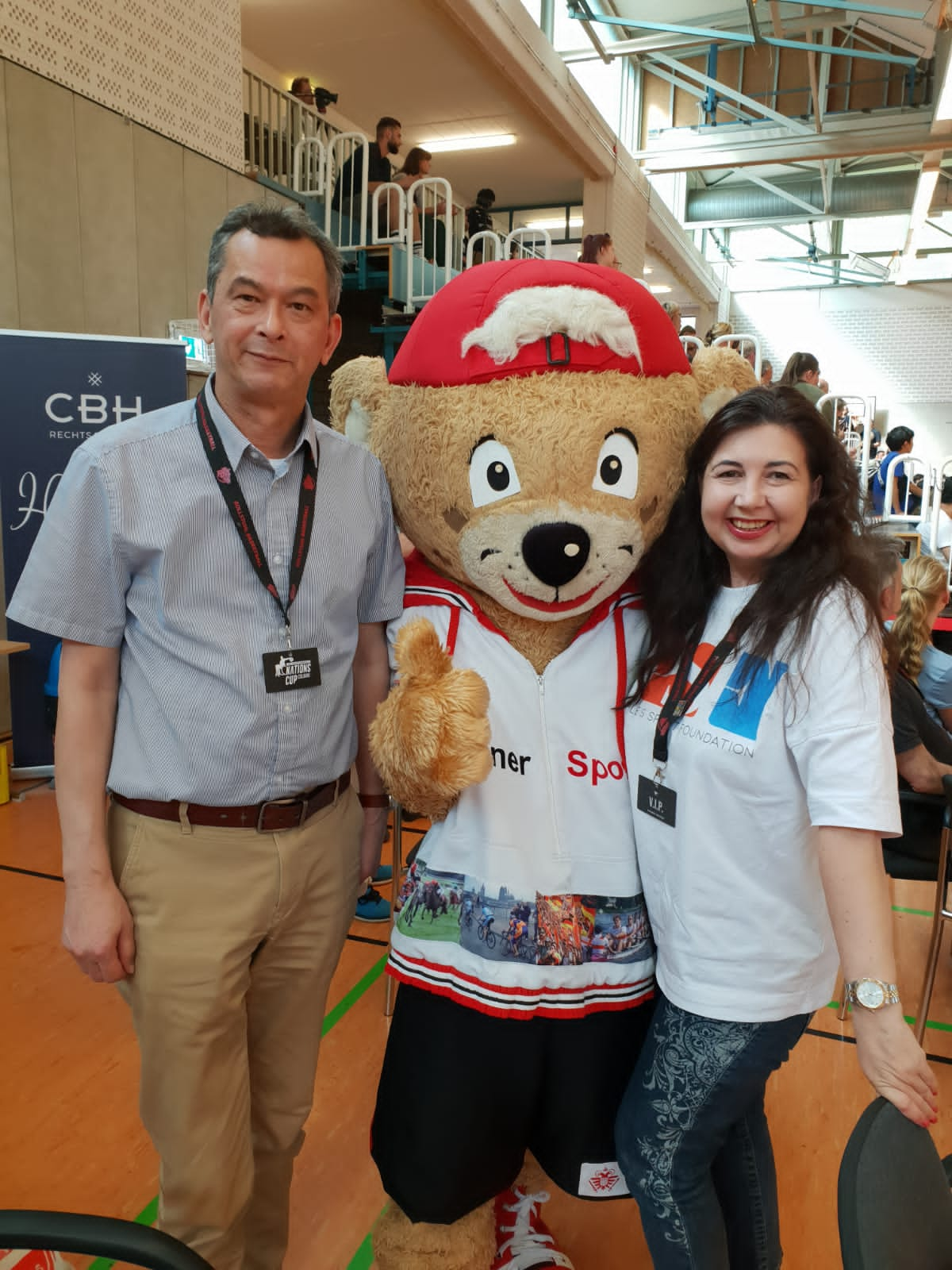 Nations Cup Cologne 2023
30/05/2023
On May 29, Vice President of PSF Olesya Zaglada met Secretary General of the International Wheelchair Basketball Federation (IWBF) Norbert Kucera at the Nations Cup Cologne, attending the game Germany vs. Great Britain.
Mr. Friedhelm Julius Beucher, President of the National Paralympic Committee of Germany, also attended the event.
This year, in addition to the German team, Cologne also welcomed the teams from Great Britain (current world champions), the Netherlands (current European champions), Korea, who was participating again after 2018, and Japan (silver medalists at the Paralympics). For some teams, the Nations Cup Cologne 2023 serves as preparation for the World Championships in Dubai.
The Mayor of Cologne City, Mrs. Henriette Rekers said: "It makes me proud that these top nations in international wheelchair basketball are using the established and successful Cologne format to prepare in the best possible way for the upcoming World Championships in Dubai."
Mr. Friedhelm Julius Beucher, President of the National Paralympic Committee of Germany, said: "The viewers can enjoy wheelchair basketball at the highest level."
Mrs. Andrea Milz, State Secretary for Sport and Volunteerism of the State of North Rhine-Westphalia, said: "Wheelchair basketball is a fascinating and dynamic team sport that can be played together at the national level by people with and without disabilities. I am sure that this year's Nations Cup Cologne will again be an advertisement for wheelchair basketball and will also help to inspire young people for this sport."
Olesya Zaglada and Norbert Kucera enjoyed a very exciting game and discussed the further cooperation between PSF and IWBF, which was prolonged earlier this year. Olesya Zaglada wished Norbert Kucera good luck in the Wheelchair Basketball World Championship in Dubai.