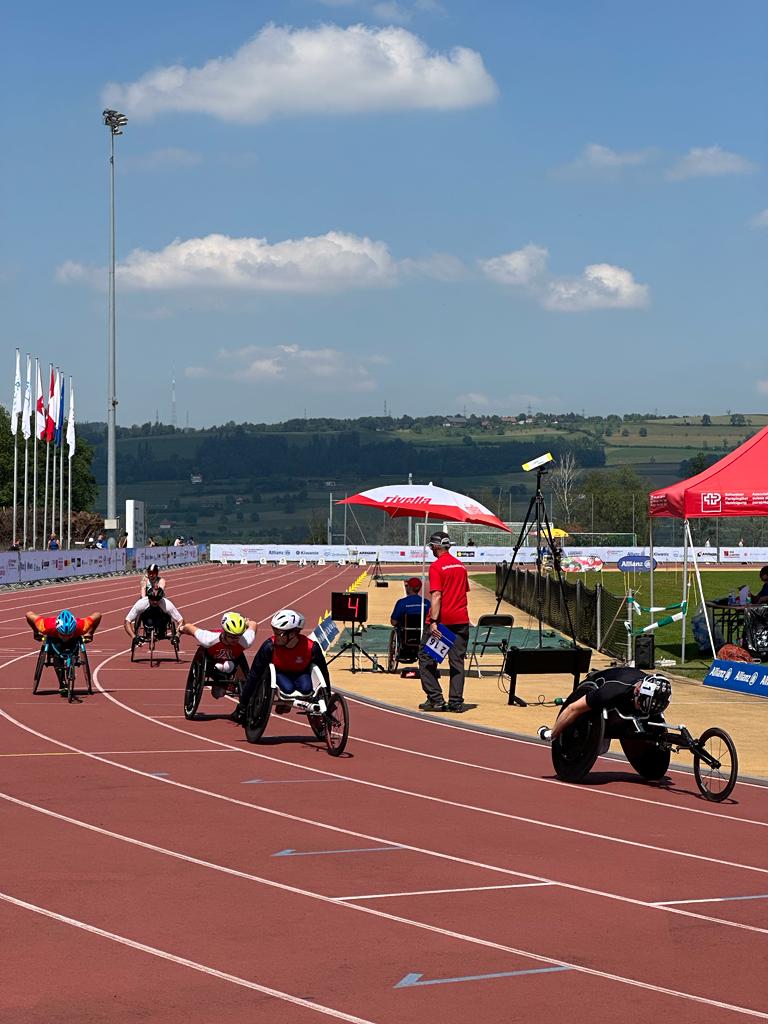 The Nottwil 2023 Grand Prix 
29/05/2023
The Foundation Council of PSF visited on May 27, 2023, the final day of the World Para Athletics Grand Prix 2023 in Nottwil, at the invitation of OK-President Para Athletics of the Swiss Paraplegic Association Mr. Erwin Grossenbacher.
The International Paralympic Committee (IPC) has awarded the World Para Athletics Grand Prix to Nottwil for the ninth time. It is the final Grand Prix before the World Championships in Paris, France.
The athletes inspired visitors with top performances, thrilling competitions, and great emotions in a wide range of athletic disciplines.
Para Athletics 2023 registered a new record number of participants, with almost 500 athletes from 55 nations, including several Swiss Paralympic medalists such as Catherine Debrunner, Manuela Schär, and Marcel Hug, as well as 150 coaches.
OK-President Erwin Grossenbacher was also delighted: "The large number of participants proves that the Sport Arena Nottwil is an ideal venue for the international para-athletics meeting. Ten world records also show that the infrastructure and especially the track here in Nottwil are among the best in the world. We were able to celebrate a sports festival of superlatives in the best weather."
Swiss Paralympians Catherine Debrunner and Marcel Hug remained unbeaten on the three competition days of Para Athletics 2023 in Nottwil, and both improved two world records each. The overall record of Catherine Debrunner is impressive: five starts, five victories, two of them world records! And that within three days.
Marcel Hug, known internationally as the "Silver Bullet", exceeded expectations at Para Athletics 2023. Like Catherine Debrunner, the athlete from Nottwil also remained unbeaten at this competition. He was more than satisfied with the world record he set on May 27, 2023, in the 1500 meters.
Manuela Schär also made a comeback on the track after her injury break with top placings. She expressed the most inspiring atmosphere of the event: "Para Athletics is brilliant. It's fantastic to be able to compete against the world's best athletes in front of a home crowd."
Marcel Hug said about the event: "Dreamlike atmosphere with lots of audience".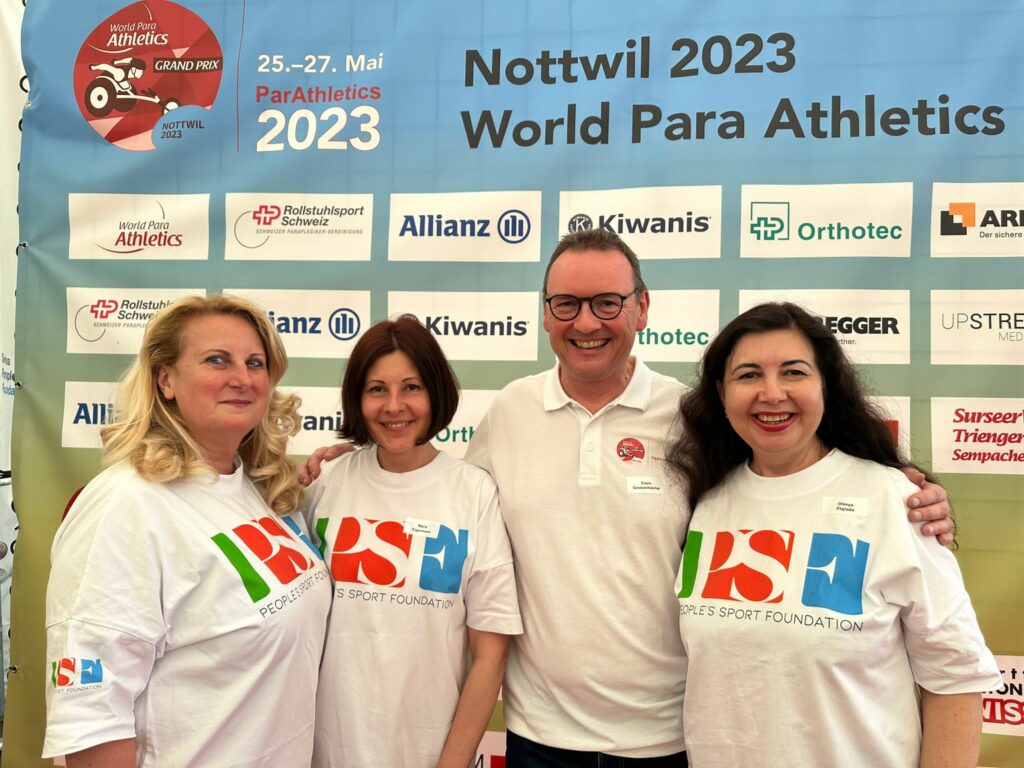 On the picture: Foundation Council of PSF Maria Eigenmann, Olesya Zaglada, Eva Kormendi, and Mr. Erwin Grossenbacher at the VIP-Apéro – Para Athletics 2023 at the Sport Arena Nottwil.