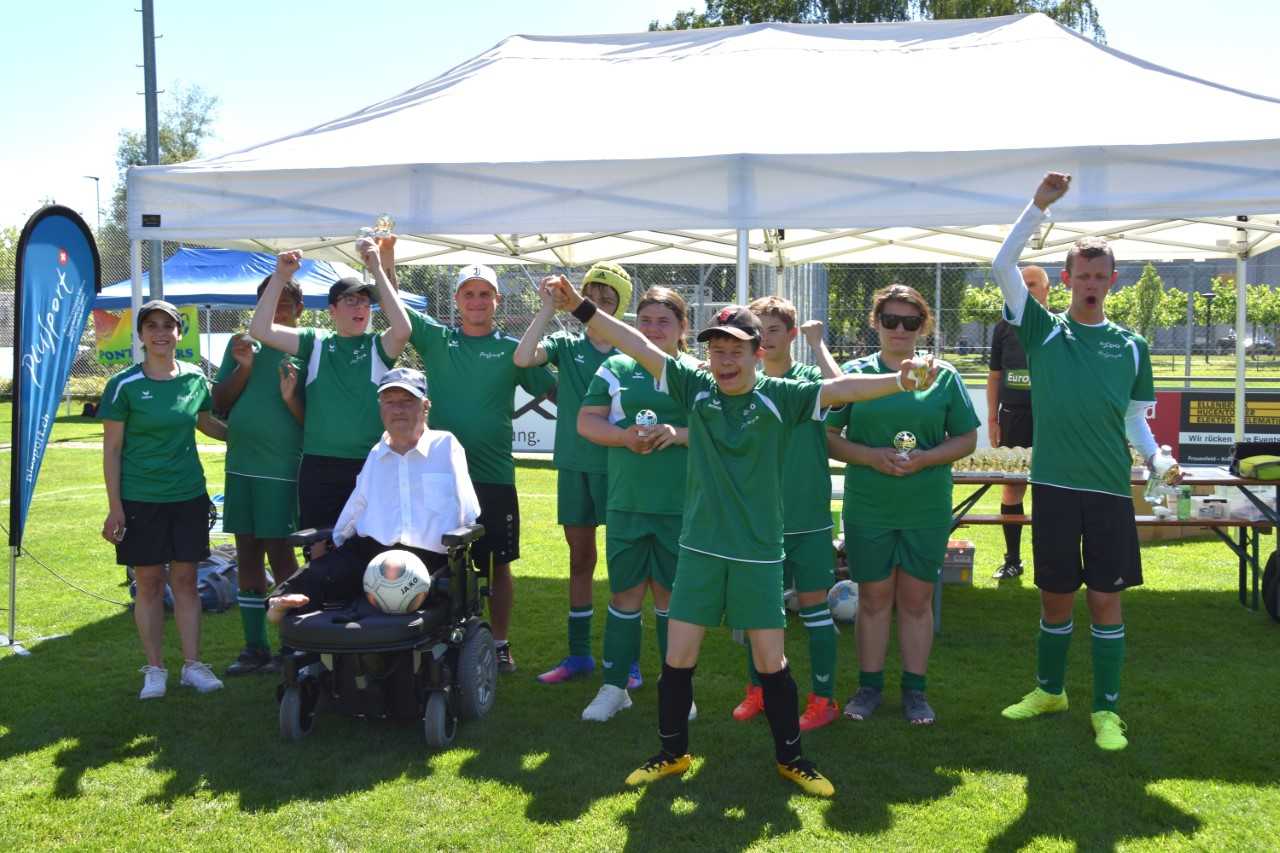 PSF Becomes the Official Foundation Sponsor of PluSport
17/05/2023
The People's Sport Foundation (PSF) and PluSport Sports for the Disabled Switzerland have started a partnership for an unlimited period. PSF will support PluSport's football projects for children and adolescents, starting with the "Football for Kids" project.
PSF is a private non-profit organization dedicated to promoting sports for people with disabilities and shares the same vision as PluSport to make people with disabilities an equal and independent part of our society. PluSport's exercise, sports, and service offer promote equality and considerably contribute to an inclusive society.
"It is a pleasure for PSF to have partners like PluSport. We share a common goal, which is to make sports for individuals with disabilities much more accessible beginning from childhood. We are very happy that we can bring joy to children's lives by supporting youth sports," said Dr. Olesya Zaglada, founder and vice president of PSF. The partnership started on March 21, 2023, which was World Down Syndrome Day.
Football is the perfect sport to make integration and inclusion a reality. The goal is to establish football on the Swiss sports scene as an activity for everyone. This movement across Switzerland currently includes 25 football programmes plus two football programmes for blind people, which provide regular training opportunities for boys and girls with disabilities. Other children's teams also participate in PluSport football tournaments, e.g., from institutions that benefit from PluSport's commitment, too. Tournaments for children with disabilities are hard to find in Switzerland.
PSF and PluSport jointly champion promoting football opportunities for children and adolescents with disabilities. It is imperative for young athletes to practice their favourite sport on a regular basis.