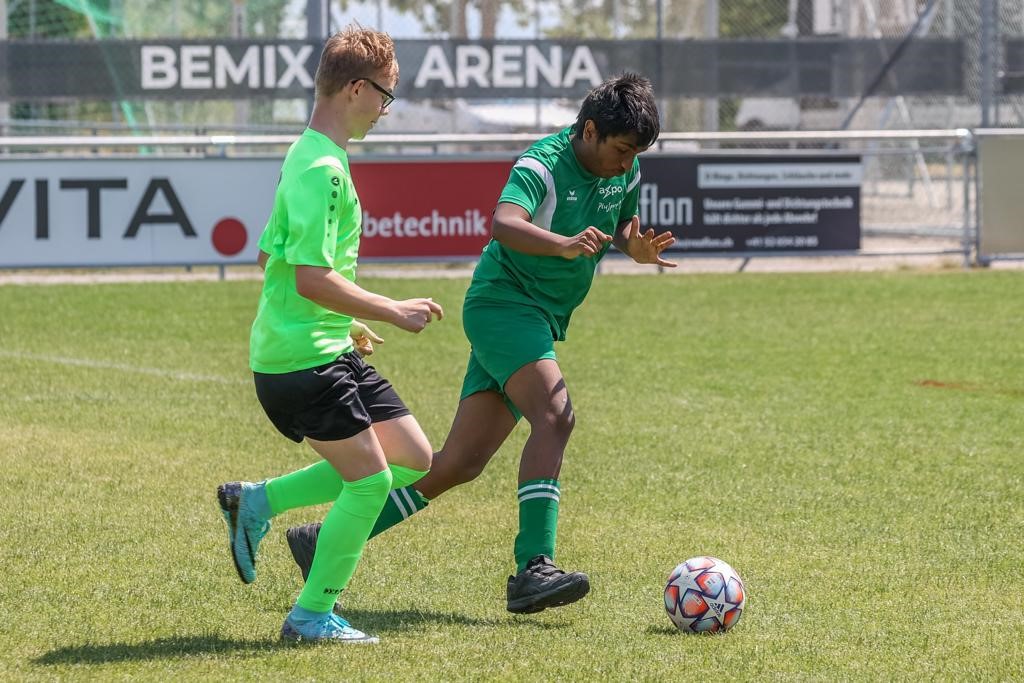 PluSport Football Tournament in Kreuzlingen
17/07/2023
On June 10, 2023, the traditional PluSport football tournament in Kreuzlingen in cooperation with the FC Kreuzlingen took place. Five teams with a total of 60 football kids and juniors took to the pitch and competed for the coveted trophy in their own category. The kids were proud to apply and show off the skills they had acquired in the weekly training. The team «Legends Flawil» was finally crowned the winner of the kids/junior's tournament, and the kickers were overjoyed to bring the cup home. In addition, as a souvenir of the tournament, each child received a small award. National Councillor Christian Lohr himself awarded the trophies and awards to the kickers.
More than 10 PluSport sports clubs already offer regular football training sessions for children and young people in almost all regions of Switzerland. The training usually takes place on a weekly basis for 1.30 hours and is led by sports directors who have been specially trained in football and in disability sports. The training sessions are open to everyone, girls and boys, and for all types of disabilities.
PluSport thanked the People's Support Foundation for its commitment and financial support in favour of football youth.