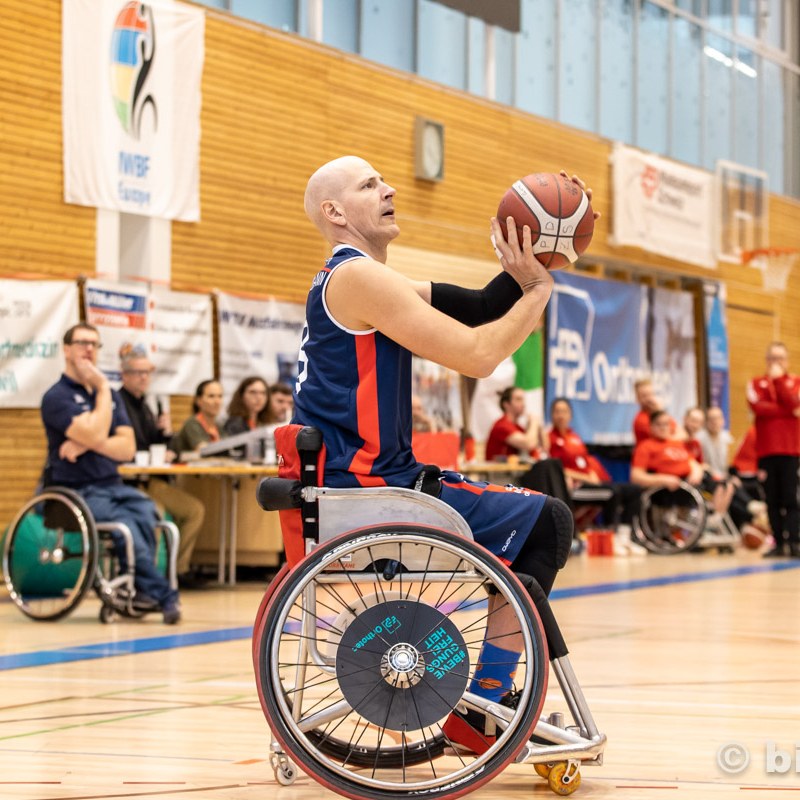 Wheelchair Basketball Unites
23/03/2023
On March 10–11, 2023, PSF President Maria Eigenmann and PSF Founder and Vice President Dr. Olesya Zaglada went to the IWBF EuroCup in Nottwil, Switzerland, at the invitation of our partners, the Swiss Paraplegic Association (SPV) and team of Pilatus Dragons, which hosted EuroCup.
The IWBF EuroCup returned to Notwill after a three-year hiatus due to the coronavirus. The rivals of the local team of Pilatus Dragons were top teams from France (CTH Lannion), Israel (Beit-Halochem Haifa), Italy (HS Varese), and Holland (Only Friends).
The Pilatus Dragons excited the viewers with two strong victories and got to the EuroCup 3 Final, which will take place from April 27 to 30 in Yavlova, Turkey.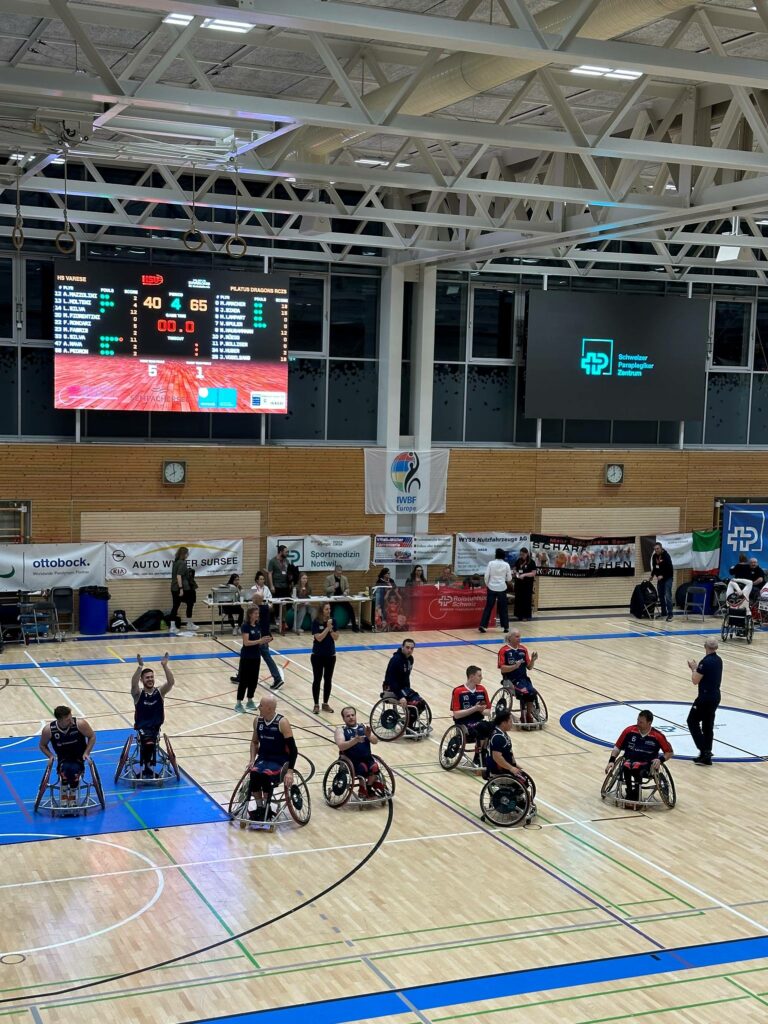 On the evening of March 10, Olesya and Maria were invited to the VIP Apero at the Swiss Paraplegic Center, where they could support the play of the Pilatus Dragons` team and the Italian team of ASD Handycap Sport Varese. The Pilatus Dragons won with a score of 40:65, and after the play, they got acquainted with the players and guests. In particular, Olesya and Maria were thrilled to meet Mr. Nicolas Hausammann, an active player and coach of the Pilatus Dragons, a coach of the Swiss national team, and an SPV Sports Marketing Executive at the same time. He is jointly responsible for the team's sporting success and the reputation of the Dragons in Switzerland. His passion for sports, achievements in wheelchair basketball, and experience have had an enormous impact on young and old in the Swiss wheelchair basketball scene.
On March 11, Mr. Hausammann took time to show Olesya Zaglada and Maria Eigenmann the Swiss Paraplegic Center, a nationally and internationally recognized private specialist clinic for spinal cord, back, and respiratory care, offering acute treatment and rehabilitation for life. This center provides great support for people with spinal disabilities. It is very important that the sporting events that take place at the center set a positive example and attitude.
Dr. Olesya Zaglada, the Founder of the PSF, says, "We are very happy to be a part of such a unique and uniting event and to spend time with our partners, who have extraordinary abilities and achievements. The People's Sport Foundation's (PSF) goal is to promote life activity among people with disabilities. And we are inspired and delighted with the events of our partners, the Swiss Paraplegic Association and the International Wheelchair Basketball Federation. These competitions really help people live an active life, communicate, and reach their goals not only in sports but in their daily lives. We thank SPV and personally Nicolas Hausammann for the invitation and are happy to be partners with SPV and IWBF."