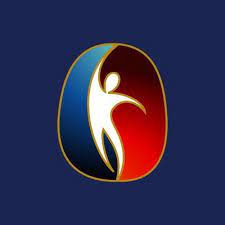 Mental Health: Injury to Recovery Through Sport
27/02/2023
On February 27, Founder and Vice President of PSF, Dr. Olesya Zaglada, took part in the online webinar Mental Health: Injury to Recovery Through Sport organized by the U.S. Center for Mental Health & Sport, a U.S. organization focused on making sport environments a place where all involved can experience support for their mental health.
The speakers were:
Josh Brunais, US Paralympic Soccer National Team Player, and Retired Army Staff Sergeant
Rep. Muffy Davis, Paralympian, US Paralympic Cycling and Skiing Athlete, and Representative in the Idaho State Legislature
Stuart Sharp, Senior Director of the US Soccer Extended National Teams and Head Coach of the Men's US Paralympic National Team
Speakers shared their valuable life experience and how they found their way to paralympic sport. Muffy Davis, for example, started skiing when she was 3 years old, and by the age of 7, she felt she would be ski racing for the Olympics and was working hard to achieve it. At the age of 14, she was training to represent her country in the Olympics as a member of the US team. But when she was 16 years old, she had an accident on the mountain on which she spent most of her life and suffered a spine injury. At the moment she realized the consequences of the inquiry, she was devastated and depressed and could not imagine a positive future, realizing she could not continue her sports career depending on the wheelchair. Now 33 years since her accident passed and she learned that all her initial fears and concerns were all valid at that time but they ended up not being true but they ended up not being true and that she could have as full life as it can be it was just a different life. She was aiming for the Olympics, but after the injury she learned that it was also a paralympic, and different did not mean less but just meant different. In 1997, she was part of the US Paralympic team, and in the 1998 Paralympic Games in Japan, she won a bronze medal; in the 2002 Paralympic Winter Games, she won three silver medals; and finally, in the 2012 Paralympic Games, she won a gold medal. Muffy learned that she was a competitor and that she liked to compete, and she is so thankful to the Paralympic movement. Davis took up the sport of handcycling in 2010 and was able to represent the USA and win three gold paralympic medals in England in 2012. Muffy's message to everybody is that you never know what is ahead of you; she aimed to be an Olympian in winter sports and ended up at the Paralympics in summer, but she was able to work hard and had enough support to achieve it. Muffy feels very honored that she is a part of the powerful paralympic movement, and now she is helping future athletes.
U.S. Paralympic National Team midfielder Joshua Brunais has been passionate about soccer and the military since childhood. Once he reached high school, he put soccer aside to prepare himself to join the Army, where he would complete multiple missions overseas. In 2007, he was involved in a tragic helicopter accident. He received the Soldier's Medal for his heroic efforts in saving the lives of 14 men following a helicopter crash. Josh left the military in July 2015 and now proudly represents his country on the soccer field.
Growing up, Joshua knew he wanted to do something with the military, but he was also busy with soccer. When he was younger, he thought he was more on the soccer side, but as he matured, he decided that the military was what he really wanted to do.
His father was a soldier who was serving in Germany. He adored his dad and brothers and wanted to be in the military. Joshua never wanted to be average, and one of his biggest fears was being average. After the injury, Joshua ended up going to the Army, where he helped service members heal from their injuries and either separate from the Army for medical reasons or return to duty. It took him some time to come out of his shell, and he helped a number of service members come out of their shells. Leaving the army for him was one of the hardest things he had to do, as it was meant to be his life.
After Joshua left the Army, he started soccer again, and it gave him a new goal in life. He felt motivation for the first time after he left the Army. He was not in good shape and had to work hard, and he has been on the team since 2015. Joshua's story has always been very motivational to other people who have suffered from injury, and his advice is to search for happiness and find motivation. In 2016, Joshua was chosen to be the U.S. flag bearer for the Closing Ceremony of the Paralympic Games Rio 2016 and also participated in the honoring ceremony of US President Barack Obama, staying between Barack Obama, president in 2016, and Joe Biden, valid President of the USA.
Stuart Sharp, from the point of view of a coach, says that it's very important that organizations have an inclusive approach to help people adapt. Joshua and Muffy showed how adaptation in their thought process brought thriving into their lives. Stuart has an approach to athletes in that he does not see disability; he approaches people. There is a different approach between acquired and born disabilities. People with an acquired disability are dealing with coping with the new normal, and his job as a coach is about finding a new way to experience a new life.
Finding a new sport is the beginning of a journey toward adaptation. It is very important to understand that it is fully normal to grieve and have sad moments. It is never a weakness to feel disappointed. Especially important is finding a community to build you up and provide support.
In the discussion panel, among others, was the question of whether sports take on different roles before and after an injury.
For Muffy Davis, sports became physical therapy. In her opinion, sport is vital. She was very positively surprised when she discovered how many kinds of sports exist for disabled persons.
For Joshua, sports became rehabilitation. Soccer provided him with a new goal in life as well as rehabilitation. For him, sports are huge, and he made from him a new person.
From Stuart's perspective as a coach, sports provide identity and purpose again. Very often after the injury, the person considers his disability as defining him, but it is not. In this situation, sports can provide a new community, a purpose, and the opportunity to enjoy life.