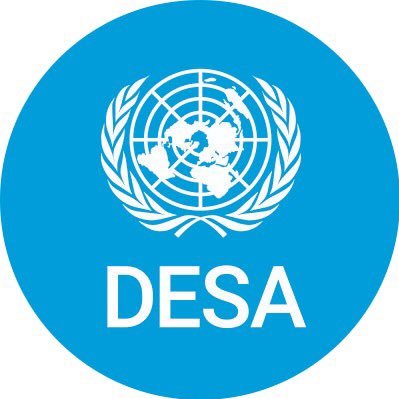 Zoom Meeting of the United Nations
05/12/2022
On 5th of December the Founder and Director of PSF Dr. Olesya Zaglada took part in the virtual Zoom Meeting of the United Nations for the International Day of Persons with Disabilities. Agenda was "Transformative solutions for inclusive development: the role of innovation in fuelling an accessible and equitable world".
It consisted of the opening session and three panels, where people from public and private sector shared their impressive stories. In the third panel sport was taken as an exemplary case and it was dedicated to Innovation for disability inclusive development.
In the opening session it was proclaimed that the innovations and modern technologies definitely contribute that people with disabilities will no longer be left behind. It is absolutely crucial to use all modern technologies available to promote the inclusive development, improve the inclusion of people with disabilities and promote their inclusion.
In the opening session Mr. Tarek Ladeb, Ambassador and Permanent Representative of Tunisia to the United Nations, President-elect of the Bureau of the 16th Conference of State Parties to the Convention on the Rights of Persons with Disabilities mentioned that further efforts are required that the rights of people with disabilities are enforced, and above all inclusive and organized legal framework. People with disabilities are disproportionately affected by challenges world is facing today (conflicts, crisis, pandemic, climate change, etc). We must do everything possible to reduce vulnerability and not to leave people with disabilities behind the group.
As a perfect example was illustrated by Ms. Alya Ahmed Saif A. Al-Thani, Ambassador and Permanent Representative of the State of Qatar to the United Nations the FIFA World Cup Qatar 2022. This football World Cup in Qatar became the most accessible tournament ever held because Qatar put in place every modern technology, transformative solution and innovation available to support inclusivity. This success was achieved also because various aspects of the World Cup were discussed also with people with disabilities to better understand their needs.
As a result Qatar made use of every technology and innovation available to provide inclusivity during the World Cup. One of the most important changes and innovation is addition of sensory rooms in the stadiums for people with neurological differences to be part of the whole experience.
The third panel "Innovation for disability inclusive development: sport as an exemplar case" was  moderated by Mr. Adam Fraser from Laureus. Founded under the Patronage of Nelson Mandela, Laureus Sport for Good uses sport as a powerful and cost-effective tool to help children and young people overcome violence, discrimination and disadvantage in their lives. 
Adam pointed out that as technology is amazing but it is a tool, sport is amazing, but it is a tool. He cited Nelson Mandela that "we use sport to end violence, discrimination, and inequality." Sport changes lives around the world, some of them in a small, some in a large way. In the panel 3 issues were mainly discussed : how can sport act as a tool of inclusive development how can innovation help in it.
Panel:
Mrs. Markova Concepción, Ambassador and Permanent Representative of Panama to the United Nations, has told, for example, about implementation of amazing social inclusion program  of children and young persons with autism through sports with leadership of Panama's first lady. It's a global task to promote of inclusion of people with disabilities to society as platform that prepares them for their future insertion in the labor market.
Sport helps to promote inclusion of people with disabilities to the society as platform that prepares them for their future insertion in the labor market.
Mr. David Evangelista, President and Managing Director of Special Olympics Europe Eurasia and Senior Advisor, International Development, Special Olympics, Inc. held very impressive speech on how can sport give better opportunities to people with disabilities and also how can sport act as catalyst of inclusive development. In according with Evangelista, sport can not only break down barriers but rebuilt dignity, opportunity and connectivity that brings all of us together especially in such difficult time like this.
"Sport is a class room for everyone" – David Evangelista. We can use power of sports to bring people together, to learn from each other and to see each other as equals and to build big global family. It is absolutely crucial to find a solution for accessible and equitable world for everybody, especially for persons with disabilities.
Mr. Evangelista illustrated on an example of unified sports for people with and without disabilities how it can empower students without disabilities to learn from their classmates and to understand what empathy, acceptance, tolerance, celebration of diversity means. For example, in a school using inclusive sports bullying rates dropped drastically. Inclusive sports brings people together, helps people to see each other as equals in a place so eager to turn the page of exclusion and replace it with solidarity and support.
Mr. Emanuel Medeiros, Global CEO, SIGA, said that the day  of people with disabilities is day full of meaning and symbolism and it should be more than just a day. The main point of the very impressive and emotional speech – This society in deep crisis needs sport more that ever as Sport has a power to heal. But states has a lot to do to achieve the observance of rights of people with disabilities. Individually we do not have power, so we must be united
Ms. Preeti Dmello, Global Head of Diversity, TATA Consultancy Services, considers that sports provides great platform for inclusion for everyone – persons with disability and without interact with each other in a positive context. Unicability of sports is to overcome linguistic, cultural and social barriers. Sports can transform the attitude to persons with disabilities by highlighting their skills and reducing tendency  to see disability instead of the person, which is usually a big problem and inconvenience for people with disabilities.
Mr. Glen Killane, Eurovision Sport, is responsible for the media, and his role is to bring message to the world through media. He means that if the work of athletes is not seen in media, it is very difficult for the athletes of the future to have aspirations. It is also very important people without disabilities see and recognize endeavors athletes put into sports and to see pure joy sport brings.
Mr. Jamal Hill, Tokyo 2020 Paralympic Swimming Medalist for the United States of America, illustrated his story. Mr. Hill has an invisible disability which was the "deep dark family secret" as his family decided to keep his diagnosis away from him and everybody. From the age of 10 till the age of 22 Jamal did not face his disability. He was ready to face it at the age of 22 when he decided to make sport his career and the same time as he faced his disability and decided to go to paralympic sports he never felt so recognized and seen. It took him years to accept his disability and win medal in Paralympic Games. His inspiring story sets an example not to be ashamed to have disability and shown that sport can change live in a very positive way.
In the closing discussion Ms. Daniela Bas, Director Division of Inclusive Social Development/UN Department of Economic and Social Development (DISD/UNDESA), admitted that sport is an incredible tool to promote inclusion and reduce inequality. As was noted in final remark by David Evangelista the great thing in inclusive sport is cost effectiveness and cost efficiency  that dividends much more overcome investments in achieving on bringing us together. Sport can be done as in very expensive sports center, but also in any field around the world where people come with great desire to achieve one's best. Sports has not only excited human race has been key tool to unite people. Therefore sports is the most viable strategy of moving us forward.
The Link to the meeting: https://www.un.org/development/desa/disabilities/international-day-of-persons-with-disabilities-3-december/international-day-of-persons-with-disabilities-idpd-3-december-2022.html